2 tags
2 tags
2 tags
The Maglite Super Bowl Spectacular!
So another Super Bowl in the bag. Another pretty good time watching two teams I have no real feelings about. I mean we have been lucky as a world the last few years with pretty good games to watch. No longer has it been all about the commercials and halftime show! Now its only kind of about those! Well lets get those out of the way then. The opening staring slim fasted Jennifer Hudson a choir,...
2 tags
2 tags
2 tags
2 tags
2 tags
2 tags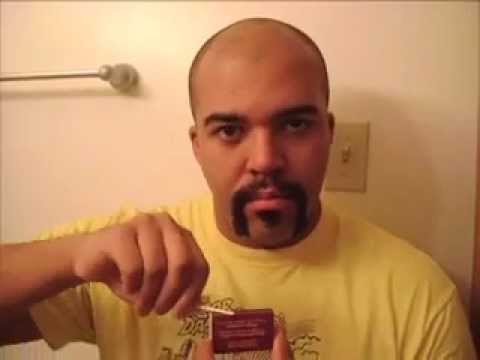 2 tags
2 tags
2 tags
Bucket Duckets
Based on how many people said hello to me yesterday, you may have been informed via the Facebook, I'm now 29 and one day old. I'm not terrified of 30, since it is my golden birthday and I can bling out for it. That said, there are some things I need to accomplish. I don't necessarily need to do so in the next year, but consideration should be made before my bones are brittle and I need to drink...
Advertise Yo' Art
The good people at the Minnesota Playlist asked me to write a blog post about promoting your art. Is it blasphemy? Is it necessary? Well you can read my thoughts on the subject by following the link below, or scroll down and read it in Wingdings! You are your own marketing department. by Eric Simons "I live to perform in front of desolate, echo filled houses" - No One Ever.      Nothing...
Hipster State of Mind
So something that has bothered me quite a bit as of late is the blind usage of the term hipster. Or maybe more accurately, its true lack of a definition. Now I'm no angel. I've thrown the term around myself. I'm usually one of the first people to call my dear friend Beth a hipster, probably more for the reaction she will give. But do I believe she is one? Hardly. From the picture above,...
Nonsensical Scribblings: Rain
Nature's growth hormone. Baptism of the senses Spring activator. Level 1 power washer God's spit valve. Sleepytime motivator Sleep motivator Natural harmony Mobile percussionist Sky's leaky faucet Upside down sprinkler party Homeless shower Tree ruffler Leak indicator Last on a bucket's bucket list Shoe moistener Puddle maker Flower vitamins Festival Slayer Hair Salon Heckler Heat...
Ma-Guffaw
So there are a great many things in this world that make me happy. The pulsating of live music. A sunny yet crisp autumn day. Inducing my own sneezing (I never said some of them wouldn't be weird). But one of the top three to five things I enjoy, is making my mother laugh. More specifically, making my mom cry from laughing too hard. Now, it's not always a simple as just telling a joke. You see,...
Like Aladdin whippin' around on his magic carpet, I'm in a whole new world (or does that make me Jasmine?). I just finished school, I'm performing improv pretty regularly, and I have a new task of how and where to find work. What's nice about trying to find work now versus five-odd years ago is that I care about what I'm trying to do now. I mean part of me find business interesting, but I don't...
Why I Perform
I was honored to be asked to write a guest blog post for In Commons recently on why I perform. You can read the post as it reads on there site here:  Why I Perform: A short essay by Eric Simons Otherwise I am posting it here too, which seems redundant, but I just thought it was cool someone wanted me to post something on their site. So there is proof, I am wanted. I can rest easy now.  Why I...
Valentine's Day: or Thanksgiving Spring Edition!
So to those who know me, know my general annoyance with V-Day. They might say its cause I'm cheap or unromantic. The latter is certainly not true (hopelessly so) and the former is rooted in being remarkably broke for the last ten years. But my solution to both has always been my creativity. When I cared about a lady very much, I could find ways to celebrate them. I just don't want to be told...
1 tag
Three
The people I love full-hearted, The protectors of a life just started, Lost sight of them for a mere second in time, It was hardly a crime, But I hope we are never again departed.
1 tag
Twenty Five
Lost in translation Lost in relation - Ship has sailed to new lands, to new- Seeds planted in curious mind Sprouting new thoughts, new experience alien mind sets Finally eye opened, setting sail Across diversity, across xenophobic waters and flooded mind.
Night Haiku
Today's mistakes fade    Tomorrow's Hope Engulfs Us  Laughter Rises Forth
Cup of Joe
I've never been much of a coffee drinker.  Basically, I've never had coffee until I accidentally ordered a cappuccino in Cinque Terre, Italy 3 years ago. Basically when you order a pastry at a nice little cafe in the morning, don't panic if they ask you a follow up Italian speak question, or you'll spend more Euros then planned. The drink was all right; I just never took...
1 tag
Two
Sleepless nights lead to days of dizzy wonderment. No, I will not lie still. No I won't sit in my crib. The world holds too many answers and I am the asker of knowledge. Eve was content with but one apple, I would want to make a full pie.
1 tag
Twelve
The first time I knew what competition was. The first time I battled not just opponents, but myself. The first time I aspired to grow beyond my city. The first time I battled better people until I was better than them. It was the first time I truly understood triumph, only because it was the first time I had truly felt defeat.
1 tag
Five
Shy. Observant. Imaginative. Obedient. Its playtime teacher. Its reading time classmates. Put everything away. Why am I the only one listening. Defensive. Stubborn. Angry. We need order, I'll demand it with furrowed brow and quivered lip. Much to the frustration of mommy. Maybe that's why Grandma picked me up. I could do no wrong in here eyes. At least mama knows I mean well.
1 tag
One
Fro from the get go. Eyes a wonder. World is mine. Sleep is for the weary and uninteresting. Still is. I'd rather pass out than miss a sound, a color, my dad's laugh, my mom's comfort, or my sissy's smile. Still would.
1 tag
Seventeen
"Does everyone wait this long to find love?" The impatient teen says to himself. "Do I pretend to know what I'm doing?" He asks himself sheepishly. "What will she think, what will she say?" Crosses his mind seconds before. "I knew she'd be reciprocate." He utters unconvincingly. 
1 tag
Eighteen
Burnt out and anxious. So much schooling, so many years. About time I leave.
1 tag
Twenty Seven
Challenges anew. Creativity refreshed. Fears reconsumed, as my heart beats heavy in my chest. Eyes wide and flicker with the balance of new project, new friendship, and new hardships. The movement of family, near and afar. The weight of life on me, the past moves from my rearview to my looking glass. What lies ahead and behind is of no matter. Present is just future past.
En Memorium: 2011
En Memorium: 2011 I've been telling myself I was going to do a review of the past year. This has been a bit of a struggle for me since any time I have free from work, school, or sleep I try to fill with exercise, drinking, or both (beer pong will be a demonstration sport in The London Olympic games). However, this bus ride (and subsequent rides) has encouraged me to at least start some semblance...
Don Reads the Funnies